Before I had to take a second trip to Walmart because of water leakage yesterday and before my brain went into a panic overload trying to figure out what had gone wrong and how to fix it, I took a trip to the movies. The movie of choice was "House At the End of The Street."
"House At the End of The Street" was amazingly suspenseful from beginning to end. It started off with this mother and daughter moving into a new town. Right off the back both mom and daughter appeared to be boy/man crazy. Well the mom did more than the daughter did. The daughter came off a little shy and awkward. However, her shyness was broken when she met the weird neighbor whose family had been killed in the house he was residing in. His background was that his kid sister had killed her parents and ran away. At least that was his background at the beginning.
Throughout the movie everyone changed. The mom became more of a parent concerned about her child's protection. The daughter became friendlier and more concerned for her new found friend, the boy next door. The boy next door became creepier as the movie went on. The twist at the end was awesome. Usually twists in scary movie suck badly, but this twist actually made sense. Okay, I'm about to stop right now before I spoil the movie for someone. A friend who never watches the same movies as me always accuses me of spoiling the movies (she's not going to see anyway).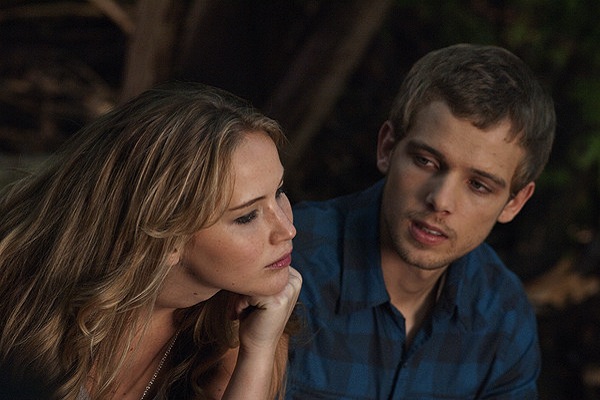 The next move I'm looking forward to is called "Mama." Hopefully that will be as good. After all, enjoyments like this really are a luxury with all these bills I have.